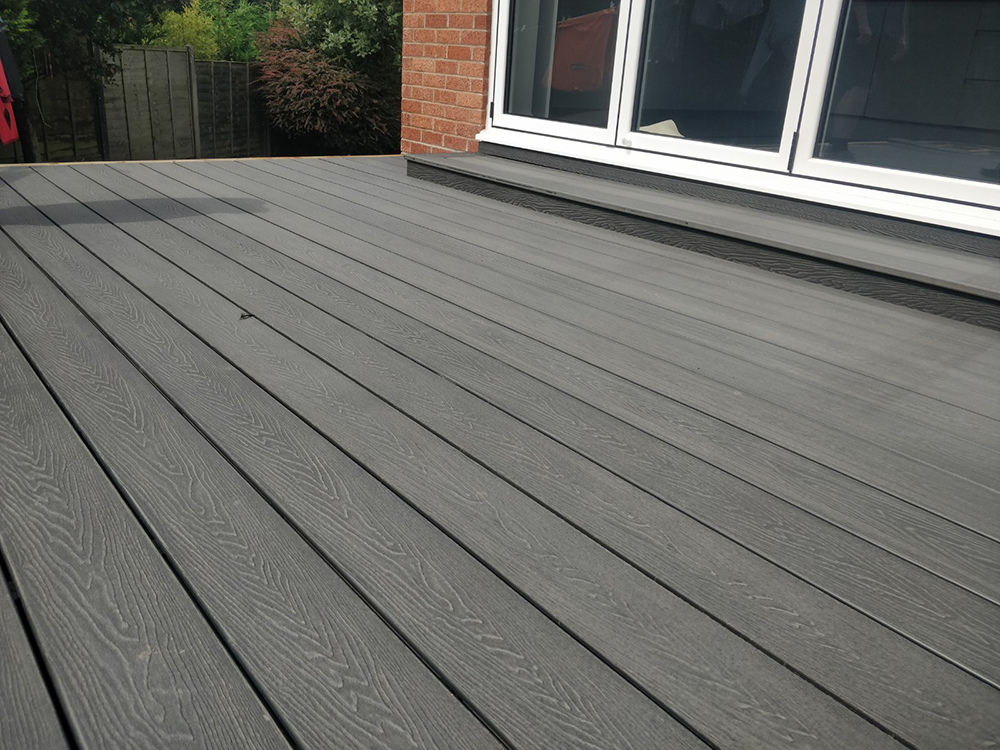 Elevate Your Outdoor Space with Double-Faced WPC Decking
Introducing our latest innovation - Double Faced WPC Decking, combining the best of both worlds with a woodgrain and grooved option on a single board. This unique decking solution replicates the beauty of wood without the maintenance and hazards associated with traditional timber decks. It's designed to be maintenance-free, safe, easy to install, and environmentally friendly.
Key Features of Double-Faced WPC Decking:
Maintenance-Free: Say goodbye to the endless sanding, staining, and sealing required with traditional wood decks. Our WPC decking is hassle-free and stays looking great year after year.

Safety: Enjoy a safe outdoor space with anti-slip properties, making it ideal for private homes, parks, recreational centers, caravan and camping sites.

Easy Installation: Whether you're upgrading or renovating, our WPC decking is easy to install, allowing you to transform your space quickly.

Environmentally Friendly: We take pride in offering an environmentally responsible choice that doesn't harm forests or natural habitats.

10-Year Guarantee: We stand by the quality of our WPC decking with a 10-year guarantee, ensuring your investment is protected.
Variety of Options:
Choose from a range of 5 different colours, 2 designs, and 2 lengths to suit your preferences and style. We also offer a complete range of matching accessories to complete your outdoor space.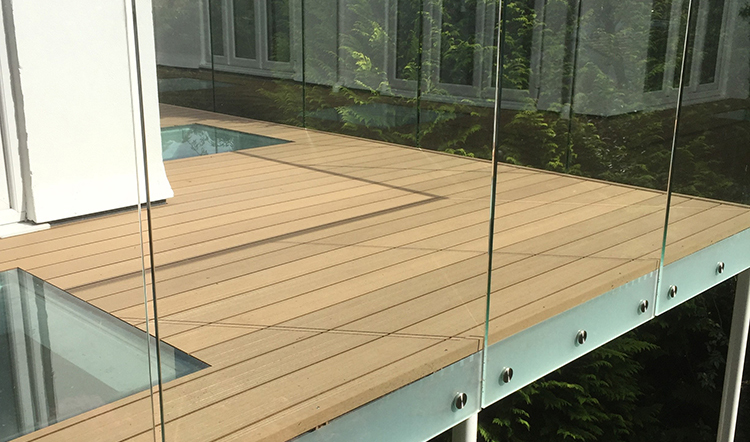 Install Anytime:
While WPC decking can be installed year-round, we recommend installation during the spring for optimal results.
Visit Our Brissco Trade Counter Today:
Ready to transform your outdoor space? Visit our Brissco trade counter today to experience the quality and versatility of Double Faced WPC Decking. Feel the texture, explore the designs, and envision how this decking solution can elevate your outdoor living environment. Say goodbye to the hassles of traditional timber decks and hello to a brighter, more stylish future for your outdoor space.
Shop Online:
If you prefer the convenience of online shopping, explore our selection and make your purchase from the comfort of your own home. Visit our online shop at https://www.brissco-online.com to browse our range of Double Faced WPC Decking and transform your outdoor space with confidence. Elevate your outdoor living experience with Double Faced WPC Decking from Brissco today!